Remote IX connection or Remote Peering offers a brilliant possibility to become a full member of the largest Internet Exchanges with minimal financial efforts. Our remote peering service could help your company in some cases, to significantly reduce costs for IP Transit and use the best low latency routes provided by peering members.
Remote Peering diagram
And now we are offering a brilliant possibility to run your Remote IX connections on a FREE TRIAL for 1 month to one of the most demanded locations, such as:

AMS-IX
Non-profit, member-based association operating six independent Internet Exchanges around the world: in Amsterdam, Bay Area, Caribbean, Chicago, Hong Kong and Mumbai. With innovative platforms, cutting-edge technology and dedicated engineers, they deliver high quality interconnection services to a wide range of businesses worldwide.

DE-CIX
Founded in 1995, DE-CIX's Internet Exchange in Frankfurt is the world's leading interconnection platform, managing more than 6 Terabits per second peak traffic. DE-CIX provides premium network interconnection services and operates several carrier and data centre-neutral Internet Exchanges (IX, or Internet Exchange Point, IXP) in Europe, the Middle East, North America, and India.

DTEL-IX
Founded in 2009 as independent Ukrainian Internet Exchange located at Data Center NewTelco Kiev. It is independent IXP in Ukraine with more than 185 members connected with the peak traffic exceeds 1.2 Тbps. DTEL-IX now is fast-growing Internet exchange connecting more than 125 operators not only from Ukraine but also from Georgia, Moldova, Belarus, Netherlands, UK, USA, Latvia, Estonia, Hungary and Germany.

LINX
With over 880 ASNs connecting from over 80 different countries worldwide, members of The London Internet Exchange (LINX) have access to direct routes from a large number of diverse international peering partners. Using LINX allows a reliable exchange of traffic with increased routing control and improved performance.

MSK-IX
MSK-IX helps companies to develop networks and services in the Internet faster and at a lower cost by providing access to Internet Exchange, service platforms and data centres. More than 500 companies from 100 cities and 20 countries around the world use MSK-IX products for the development, interconnection, scaling, networking and building their own services.

JPIX
Established as the first commercial Internet exchange (IX) in Japan in July 1997, JPIX has been providing an environment for IX exchanges from a neutral standpoint. Serving more than 150 companies, the most of any IX provider in Japan, they play a vital role as a part of the core of Japan's Internet.

JPNAP
The Japan Network Access Point is an Internet Exchange Point situated in Tokyo and Osaka, Japan. JPNAP was established on 2001 and operated by Internet Multifeed Co. JPNAP is one of the largest Internet Exchanges in the world, by traffic. JPNAP provides 10 GE, GbE, FE interfaces and also provides Link aggregation.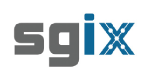 SG-IX
The Singapore Internet Exchange (SGIX) is an Internet Exchange Point (IXP) with PoPs in major Data Centers within Singapore having around 90 peering members. The exchange was founded on 30 September 2009 as a company limited by guarantee in Singapore.

Netnod
Internet exchange from Sweden who provides critical infrastructure support ranging from interconnection services to DNS services and root server operations since 1996. As innovators at the core of the Internet with a worldwide reputation for Netnod services and the staff expertise, company ensure a stable and secure Internet for the Nordics countries and beyond.
IPTP Networks is offering you 1 month of FREE TRIAL on Remote Peering to any of listed above Internet Exchanges from different locations all over the world. You can find more detailed information about terms and conditions of free trial by sending an e-mail to our sales team at sales@iptp.net.
IPTP Networks is also offering other locations for Remote IX connection. You can take a closer look on those locations at Remote IX page.
Request remote IX connection