Do you wish to build your backbone in another country?
Are you looking for a way to connect your HQ and branch offices transparently using Ethernet protocol without having performance degradation and change your entire current system/app/OSI layers just like you plug a cable between your offices?
Do you want a transparent connection just like a wired service? With better scalability, higher performance, better bandwidth utilization, less network congestion, and a greater end-user experience?
EoMPLS Pseudowire service is the perfect Ethernet solution for your private WAN needs. A simple, stable, fast, and reliable way to send your sensitive data securely all over the world.

What is EoMPLS Pseudowire?
EoMPLS stands for Ethernet over MPLS. Multiprotocol Label Switching (MPLS) is a data forwarding technology that speeds up and regulates network traffic flow. MPLS provides a unified data-carrying service for both circuit-based and packet-switching customers. Pseudowire is an emulation of a wired connection. It's used to provide end-to-end services across an MPLS network.
What is MPLS? MPLS operates at a layer that lies between traditional definitions of OSI Layer 2 (data link layer) and Layer 3 (network layer) and thus is often known as a layer 2.5 protocol. It is both scalable and protocol-independent. Layer 2 is transparent with MPLS. Multiple layer-2 networks are unnecessary since they can handle any sort of traffic: IP packets, native ATM, Ethernet frames, etc. MPLS also preserves the traffic engineering and out-of-band control for deploying large-scale networks.
EoMPLS works by encapsulating Ethernet PDUs in MPLS packets and forwarding them, while Pseudowire takes Ethernet traffic and tunnel it end-to-end across the MPLS network. This was driven by the idea of the extended LAN service that would allow customers to link remote locations to share in the same Ethernet LAN services.
In simpler words, EoMPLS Pseudowire Service means Ethernet packets will be transported across an MPLS cloud using an Ethernet Pseudowire. Think of EoMPLS Pseudowire as a virtual leased circuit. This way, you can expand your local area networks without the fear of losing data.
Features and applications
EoMPLS Pseudowire is ideal for enterprises that looking for:
Flexible network with higher speed and greater connectivity for your legacy services.
Expanding your local area network and to further geographically areas.
Impressive network performance without having to change your entire system. Best choice for companies that are averse to change.
Dynamic, transparent L2 networks with support for traffic engineering.
Traffic Engineering support reducing network congestion by re-routing less urgent traffic to free up congested links.
Any-to-any / multipoint-to-multipoint connection that offers consistent user experience with no packet loss, low jitter, and stable latency.
Cost optimization when only establishing one new layer.
Faster data distribution, better response and load times, and improved application performance due to fewer "stops".
Consistently reliable networks are less likely to crash or overload due to several paths that data can travel.
Migrating legacy ATM and Frame Relay services to MPLS core without disrupting existing services.
Reducing OPEX and CAPEX of converged IP/MPLS network.
Simplifying network's administration and management.
Using Ethernet for all sites regardless of the location.
Consolidating your network into a single, enterprise-wide view of all your business branches.
Benefits
Global coverage with high bandwidth
Simplified, managed private networking
End-to-end connection
Better performance
Low traffic latency, less packet loss
Cost-effectiveness
Support more than 4,096 VLANs
Data security
High reliability
Scalability
Transparent for L2
LAGBLASTER
Introducing LAGBLASTER – The cost-effective pay-as-you-go license to enhance international connectivity.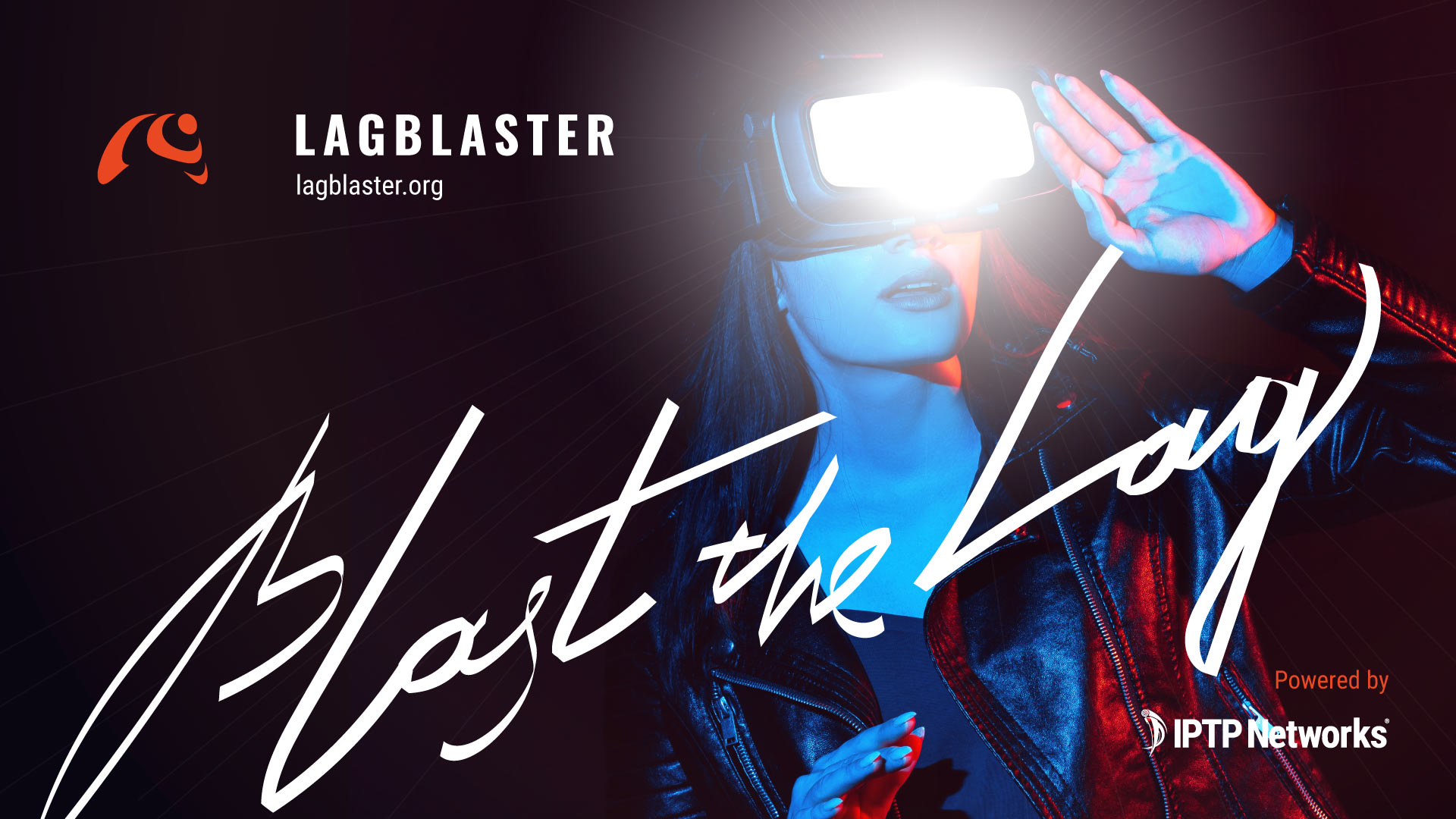 LAGBLASTER is our tailored license designed for minor capacity needs (3 -12Mbps), especially video conferencing and gaming experience.
LAGBLASTER is a first-of-its-kind solution for accessing international servers via IPTP Networks' low latency backbone.
LAGBLASTER blasts away all lag, reduces ping, minimizes jitter, eliminates packet reordering and congestion, and close to zero packet loss using our optimized custom network routes. The license is intelligently designed to automatically split domestic and international routing so users can access multiple contents simultaneously.
LAGBLASTER is an affordable solution for real-time, latency-sensitive online activities globally such as gaming, video conferencing, live streaming, 4K broadcasting, and FOREX trading.
| | |
| --- | --- |
| YOUR BENEFITS | LAGBLASTER FEATURES |
| Lowers ping and reaches global servers | Low latency backbone |
| Security, speed and reliability guaranteed | Being based on 100% CISCO equipment backbone |
| Reduce network address & Remotely display local IP under a private IP | Only one NAT (Network Address Translation) instance along the path |
| Users appear as though they are in the requested place | Entry/Exit points adjustment |
| Optimal utilization of both domestic and international resources simultaneously | Automatically split routing |
| Easy to setup & use | Simple implementation into existing hardware |
| Minimizes the negative effects from a local segment of Public Internet | Multiple options for Access Gateway |
| Pay as you go with unlimited happy hours starting from $3 per month* | Flexible hourly pricing plans |
| Access different services at multiple demanded locations at the same time** | Multiple concurrent Exit Gateways |
| UX/UI friendly | Connect and switch between multiple Exit Gateways with a few clicks |
Disclaimer:
* A $22 deposit will be applied for LAGBLASTER device first purchase
** Upcoming feature